Protein
expression
in Cell-Free
system.
We are protein biodesigners
We can deliver functional membrane proteins in the formats you need, in large quantities, in less time than you would think possible. Our cell-free expression services start with a feasibility study and then production of a sample to test the quality of the desired protein or protein complex. The scale-up process is then developed to deliver the required amount of protein for the targeted application. Our process can be broken down into the following phases:
Stages of a Cell-Free expression project
1/ Molecular biology phase
Design and preparation of the DNA template.
Lead time: 2 weeks (linear DNA) to 4 weeks (plasmid)
2/ Expression feasibility
Screening of cell-free expression conditions.
Production of sample(s) for quality analysis.
Lead time: 1 to 2 weeks
3/ Production scale-up
Production at the requested scale.
Lead time: based on quantities required - 1 to 4 weeks
4/ Purification stage
Development of purification conditions to reach expected purity levels.
Lead time: 0.5 to 1 week
5/ Formulation stage
Adaptation of the buffer and/or concentration of the purified protein.
Lead time: 0.5 to 1 week
The benefits of the Synthelis Cell-Free approach
Preserved functionality with full size proteins.
Quantity: from 10 µg to 100 mg
Speed : feasibility studies are performed in 2-3 months and production of previously expressed proteins requires 1-2 weeks per mg of protein*.
*Example: 1 week for 1 mg of CXCR4 or Bak protein. Lead times may vary depending on the results of the feasibility study or the expression level of each protein.
High success expression rate: over 90% of the proteins were successfully expressed.
Functionality: 80% of the proteins tested are functional.
The following options for our cell-free expression offering are available:
– from our proprietary system based on E.coli lysate
For over 11 years we have developed and optimized an expression system based on an E. coli lysate offering high expression yields and delivering high-quality, well-conformed and active proteins. This quality is obtained by researching and defining the optimal expression conditions for the protein of interest.
– From almost all existing eukaryotic systems: Rabbit Reticulocyte Lysate (RLL), Insect, CHO, Human…
– From a custom-developed lysate (cell type desired by the customer)
« Let's work together to design the bioactive proteins of the future »
Bruno Tillier – CEO Synthelis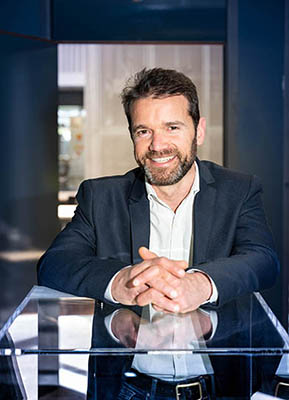 10 myths
about Cell-Free
systems,
that you probably
always believed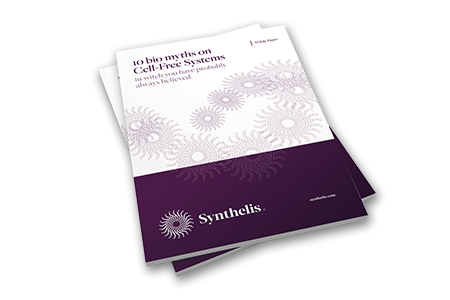 We look
forward to
your questions
Even
a protein
needs
to express
its potential.
Cell-Free Systems Applications