Society and technology are changing. From bioengineering to artificial intelligence, from human to exact sciences, from industry to a newfound respect for the living – we are witnessing an era of huge importance – one where a myriad of sciences converge, an era of endless technological and socio-economic opportunity. As a leading French player in cell-free systems, Synthelis is proud to be part of this industrial revolution and the shift from chemistry to biology. Our proprietary cell-free expression technology opens up new socio-economic horizons for the development and production of innovative health products. By designing biomolecules for pharmaceutical, biomedical and biotechnological research organisations and academic laboratories, we help contribute to answering the societal and ethical challenges of our time.
« Let's work together to design the bioactive proteins of the future »
Bruno Tillier – CEO Synthelis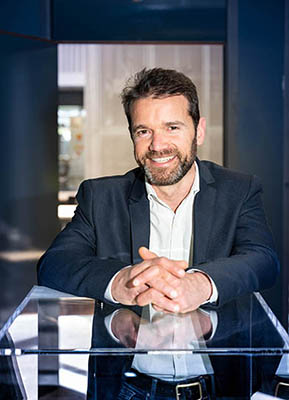 Synthelis:
the experts in Cell-Free technology.
Cytotoxic proteins, ion channels, GPCRs, antigens, transporters, enzymes, etc.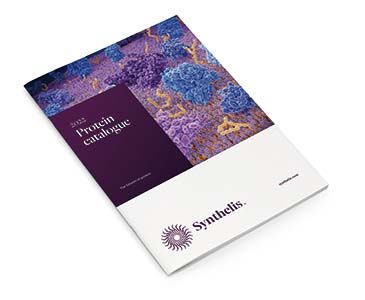 A wide-ranging base of international customers including 9 big pharma clients
Difficult proteins successfully produced
Proprietary cell-free technology at optimised cost of goods
Vast network of academic and industrial partners: biomedicines, vaccines, IVD, structural biology etc.
Auditable quality management system
ISO 9001
Our proprietary technology is recognized as a European benchmark. It allows us to provide innovative and customized solutions including: membrane proteins, enzymes, antigens, GPCRs, etc. Because proteins are biological molecules essential to the discovery and development of future vaccines, biomedicines and diagnostic reagents, they are the keys needed to unlock the future product developments. However, their potential is not just limited to healthcare and medicine. Applied biotechnology, environmental biotechnology, food and energy are all dependent on proteins , and so can all benefit from the Synthelis cell-free technology.
The futures
of innovation
are bio…
10 myths
about Cell-Free
systems
that you probably
always believed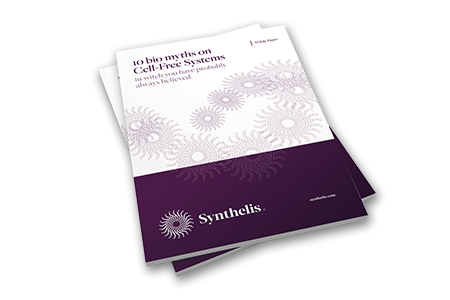 Our customers talk about it

"We worked with the Synthelis team for two years on a large-scale project for cell-free protein synthesis. In addition to their perfect knowledge of protein synthesis in different conditions, quantification & validation, the team is fully dedicated to our project, working with flexibility and perfect communication."

"Synthelis team was very efficient to provide us with a solution to our persistent inclusion body issue. We believe that the cell-free could be a promising alternative expression system to overcome some bottlenecks."

"Synthelis' team was efficient and professional in providing us with a solution for the rapid development of a biological reagent for coagulation diagnosis. Synthelis' cell-free technology is particularly effective in producing large quantities of complex membrane proteins. What makes the difference in working with Synthelis is their expertise in their technology and their professionalism. I can recommend working with Synthelis because their team and their technology allow to accelerate project development."
We look
forward to
your questions
Even
a protein
needs
to express
its potential
Cell-Free Systems Applications